Benjamin Wodatch, CBT Program Manager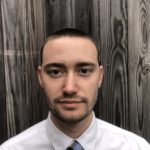 We are pleased to have Benjamin Wodatch, a Co-op student from Drexel University as our CBT Program Manager. As CBT Program Manager, Benjamin is learning about Atlanta CBT's core clinical areas of OCD and related disorders, anxiety, and insomnia. Benjamin is also learning about the science and application of CBT to treat the core clinical areas, the business and operations of private practice, and he is getting involved in OCD Georgia to help with community outreach efforts.
Benjamin was born and raised in Washington, DC. He is a Junior at Drexel where he is majoring in Behavioral Health Counseling and minoring in Computer Science. He loves meeting new people, sports, traveling, and listening to music. Ben took a gap year in between high school and college where he lived in Valencia, Spain for a year. He is thankful for the valuable work experience he has gained from internships with Accenture, NASA, and Springboard Collaborative.