b  ,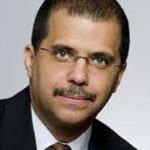 As a licensed clinical psychologist with deep experience and expertise in behavioral sleep medicine, I help adults with insomnia and other problems falling asleep, staying asleep, and waking up at the desired time. I have advanced training in Cognitive Behavioral Therapy for Insomnia (CBT-I). I also help individuals with anxiety and anxiety disorders, including phobias, using Cognitive Behavioral Therapy (CBT). 
I have developed a special niche helping individuals who need to perform at a higher level but anxiety about performance, public speaking, pitching, and job interviewing results in distress and impaired performance. Further, I use my expertise in sleep to help high performers who want to sync their work and their schedules for when they are at their "biological best" based upon their chronotype. Typical patients may include athletes, entertainers, musicians, entrepreneurs, physician leaders, and other high performers in corporate roles
MY EXPERIENCE
I have over twenty years of experience in a variety of settings including clinical, academic, and industry settings across the United States and abroad working with adults and children. I am a lifelong learner and a very curious person. Because of that I have engaged not only in the study of psychology, but also in public health, behavioral sleep medicine, financial planning, and the basic sciences. I believe the breadth and depth of my studies and experiences help me to relate to individuals with diverse backgrounds, lived experiences, and clinical or performance needs and goals. 
I offer my clinical services via telehealth using our secure portal. I have received specialized training on how to most effectively and ethically conduct telehealth. 
As a PsyPact member psychologist, I am permitted to provide therapy via telehealth to patients in the following states: AL, AZ, AR, CO, DE, District of Columbia, GA, IL, KS, KY, ME, MD, MN, MO, NE, NV, NH, NJ, NC, OH, OK, PA, TN, TX, UT, VA, WV. I am fully licensed as a psychologist in IL and VA. I am based in IL.
Dr. Martin, Psy.D. provides services to Atlanta CBT on a contract basis.
ACADEMIC TRAINING
Postdoctoral fellowship in Primary Health Care Psychology 
Department of Family Medicine, St. Joseph Hospital
Psy.D., M.P.H., Clinical Psychology
Rutgers University, The Graduate School of Applied & Professional Psychology
M.Sc., Behavioural Sleep Medicine
University of Glasgow
M.S., Personal Financial Planning
College of Financial Planning 
B.S., Biology/Chemistry
Xavier University of Louisiana 
FACULTY APPOINTMENTS:
Professor (2004-current): DePaul University, Driehaus College of Business, Department of Management & Entrepreneurship.
ADVANCED CLINICAL TRAINING
Board Certified-Telemental Health Provider
Telemental Health Professional Training Series
Certified Sleep Science Coach
Cognitive Behavior Therapy for Insomnia (CBT-I)
Pediatric Sleep Medicine Case Consultation
Clinical Training in Mind/Body Medicine
Mindfulness Teacher Training
Fundamentals of Financial Life Planning
PROFESSIONAL ASSOCIATIONS & PROFESSIONAL SERVICE
MEMBER, American Psychological Association
MEMBER, American Academy of Sleep Medicine
MEMBER, American Society of Clinical Hypnosis
MEMBER, Financial Planning Association
MEMBER, Society of Human Resources Management
PEER REVIEWED PUBLICATIONS
Martin, M. (2020). Infectious Disease: Protecting Workers and Organizations-The Role of Compensation & Benefits. Compensation & Benefits Review.
Martin, M. (2020). One size fits all: Do dual income couples and families require different benefits? Compensation & Benefits Review, 52(2), 53-63.
Martin, M. (2020). Who helps the helper? Taking care of you, your family, and your team. Journal of Financial Planning.
Martin, M. (2020). Pausing panic: personal, professional, and business implications. Journal of Financial Planning.
Martin, W. & Welsch, H. Senior entrepreneurship. International Journal of Entrepreneurship and Innovation, 20 (2), 130-143.
Martin, W. & Welsch, H. (2018). Zeo Inc.: A case study. Journal of Enterprising Culture, 26(4), 423-440.
LaVan, M., LaVan, H., & Martin, W.M. (2017). Antecedents, behaviours and court case characteristics and their effects on case outcomes in litigation for persons with Schizophrenia. Psychiatry, Psychology, and Law, 1-22.
LaVan, H., LaVan, M. & Martin, M. (2016). Managerial challenges of employees with mental illness: best practices. SAM Advanced Management Journal.
Martin, W.F. & Mazzeo, J. (2016). Teaching public health professionals entrepreneurship: an integrated approach. Journal of Enterprising Culture, 24(2), 193-207.
Martin, W.F. (2016). Cyberbullying comes to work. Psychology and Education: An Interdisciplinary Journal, 53 (1/2), 65-79.
Martin, W.F. (2015). In defense of evidence-based wealth management: Where's the beef? Journal of Wealth Management, 18(1), 30-40.
Martin, W.F. & Chermak, T. (2014). Developing clinical leaders: A catalyst for organizational transformation. OD Practitioner, 46(2), 26-32.
Martin, M. (2012). 3 roles of the retirement planner: listener, connector, resolver. Journal of Financial Planning, 25(12), 36-37.
Maton, C., Maton, M. & Martin, W.F. (2010). Collaborating with a financial therapist: The Why, Who, What and How. Journal of Financial Planning.
Martin, W.F. (2009). Socially responsible investing: Is your fiduciary duty at risk? Journal of Business Ethics, 90(4), 549-560.
EDITOR REVIEWED PUBLICATIONS
Martin, M. (2018.). Reframing the art and skill of juggling. Strategic Financial Planning HFMA.
Martin, M. (2016). Making the case for social responsibility in investment portfolios. Strategic Financial Planning HFMA.
Martin, M. (2016). Financial therapy opportunities growing. The National Psychologist, 20.
Martin, M. (2015). Wearables at work: Leveraging technology to enhance work performance, engagement, and balance. Medical Home News, 3-4.
Martin, M. (2014). Mindset changes that can enhance your career trajectory. Canadian Manager, 38 (4), 19-20.
Martin, M. (2014). How to manage distracted employees. Canadian Manager, 39 (2), 27.
Martin, M. (2013). Taming disruptive behavior. Advances in Respiratory Care & Sleep Medicine.
Martin, M. (2013). To stay competitive, keep skills current. Sleep Savvy, October, 34-35.
Martin, M. (2013). Keys for adapting to any career change. Agency Sales, 43 (5), 33-35.
Martin, M. (2013). Three tips for managing the whole employee. Bed Times.
Martin, M. (2012). Bullying in the board room. Western Mass Women's Magazine, 9.
Martin, M. (2011). Is change possible? The role of the individual in modifying financial behaviors. Investments & Wealth Monitor.
Martin, W.F. (2009). Helping Employees through Personal Financial Crises. Strategic Financial Planning.
Maton, C.C. & Martin, W.F. (2009). The Psychology of Money: Beyond Behavioral Finance. Investments & Wealth Monitor, May 2009, 1-3.
PRESENTATIONS TO CORPORATIONS ON STRESS, SLEEP, AND PERFORMANCE
Standard Charter Bank
Walgreens
McDonalds
Groupon
PODCASTS
The Association Management Center
BOOKS
The Inner World of Money: Taking Control of Your Financial Decisions and Behavior