Katie Wax White, M.Div.., Practice Management Assistant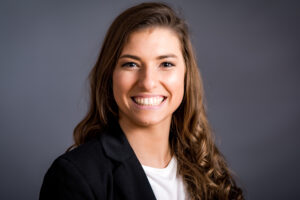 As the Practice Management Assistant, I provide administrative support to Atlanta CBT's clinical team and patients.
MY EXPERIENCE
I have developed a love for looking and living at the intersections of religion, health, and science. My experience at Emory and Candler has shown me the importance of intentional relationships with all people through understanding the importance of storytelling and creating spaces of inclusion. I am passionate about journeying alongside people through life in ways of supporting, guiding, and advocating for them to be and feel their best. I believe our bodies work best when we attend to our mind, body, soul, and spirit.
Most of my previous work is within the realm of ministry and church. I hope to use these experiences to gain a better understanding of the business of private practice and the ways mental health professionals create healthy spaces of growth and conversation. 
MY DREAM is to find creative ways to connect religion, mental health, and physical health in an atmosphere rooted in love and compassion. 
ACADEMIC TRAINING
MDiv; Concentration in Chaplaincy, Religion, Health, & Science
Emory University Candler School of Theology, Atlanta, GA
BA of Religious Studies; Minor in Gender, Sexuality, & Women's Studies
Randolph-Macon College, Ashland, VA