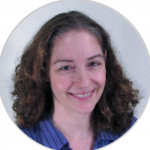 Heidi M. Wood, L.C.S.W.
In order to promote social distancing to prevent the rapid spread of COVID-19, all sessions will be performed via secure video-conferencing or phone for the foreseeable future.
I have been conducting telemental health sessions for over two years and I'm very comfortable with this platform. During this time of unrest and tension, we offer tele services as a way to meet your mental health needs without leaving your home. If your child's school is closed or if you are working from home, this could be an opportunity to take advantage of telemental health during day time hours.
I am an advocate of CBT, (Cognitive Behavioral Therapy) which is an evidence-based treatment that can assist those struggling with mental health issues including anxiety, OCD, depression, PTSD, grief, sleep disorders and eating disorders. CBT helps people understand how thoughts, feelings and behaviors are connected, and how we can learn to challenge and change our thoughts and behaviors to break unhealthy cycles of thinking and acting.
During therapy utilizing CBT, we will work together to discover and understand your thoughts, feelings and behaviors. People often state that they aren't having any thoughts when feeling anxious. Thoughts occur so quickly and beliefs can be ingrained so deeply, that we aren't aware of them, but they are undoubtedly present and affecting how we perceive what is happening, how we feel about it and how we are going to act as a result.
The same is true for other issues. Maybe you feel urges so powerful that they are physical sensations, or a feeling of anxiety that can only be relieved by a specific behavior.
Maybe you feel depressed instead, like you don't enjoy life anymore or feel worthless and full of shame. Or maybe you feel like an imposter at work and worry that someone will find out that you're not as smart as everyone thinks you are. Maybe you feel like you just can't get a handle on life, or that the answers to your problems might exist but they feel just out of reach.
Maybe your kids are struggling and you feel powerless to help them.
What were you thinking during those difficult times? And where did those thoughts come from? If your answer is, "I don't know," or "I know but I'd rather not think about that," then you've come to the right place. I will help you become aware of those thoughts and I will help you draw on your courage to face them. Together, we will shine light in dark corners so that you can see your path forward more clearly.
If your child is suffering from anxiety, I offer parent sessions on how to best support your child. I also offer general parent sessions utilizing positive discipline to strengthen relationships, learn new skills and raise resourceful, respectful and resilient members of society.
I'll use my empathy, education and experience. I have a Master's Degree in Clinical Social Work and I am independently licensed in the State of Georgia. I have many years of experience working with children and adults in various settings including outpatient therapy, inpatient therapy, intensive in-home therapy, preschools and daycares, and crisis centers. I have experience helping people with a wide range of issues including anxiety, depression, grief, spiritual exploration, anti-bias coaching, parenting, family relationships, improving self-esteem and adjusting to life's stresses.
I will also use my belief in self-determination to help you know that you are worthy, and that you have power over your own life and your healing.
ACADEMIC TRAINING:
M.S.W., Clinical Social Work
Smith College School for Social Work
B.A., Education
Landegg Academy, Switzerland
Advanced Training
Cognitive Behavioral Therapy and Mindfulness
Trauma Focused Cognitive Behavioral Therapy
Online Therapy
Grief and Grieving
21st Century Parenting
Positive Discipline, Certified Educator
Facilitating Attuned Interactions (FAN) Model for Children Birth through Five
Narrative Family Therapy
Depressive Disorders in African Americans
Anti-Racism Workshop Facilitation  
– Raising White Children in a Racist Society
– Workshop Facilitator at Story Medicine Worldwide/Race Relations Station