Ashley Lanier-Pszczola, L.M.F.T.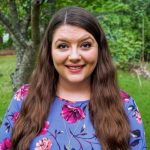 Ashley Lanier-Pszczola, L.M.F.T.
I work with individuals (ages 6 – adult) with a variety of presenting problems including depression, anxiety, obsessive-compulsive disorder (OCD) and related disorders, bipolar disorders, and ADHD. Additionally, as I am highly skilled in working with couples and families in a wide variety of areas, I offer to integrate partners and family members into the treatment of individuals I see on an as needed, and as desired, basis. This optional adjunct to individual therapy is focused on working directly with the individual's couple or family system, and has been shown to treatment outcomes for children, adolescents, and adults engaged in individual treatment. 
I understand the importance of the therapeutic relationship, and the importance that the right fit has to the client's ultimate success. I take a very collaborative approach with my clients and I always make sure clients feel heard and understood, and that their goals are being met. Again, as a systemically-trained therapist, I am comfortable integrating your family members or partner into therapy as appropriate or necessary, though this is not required.
Often life knocks us down, and my philosophy as a therapist is to assist clients in getting back into their lives as soon as possible. Our lives are a collection of our stories, and often therapy is about making sense of these stories, and learning how to author something new for ourselves in the future. I believe the real "work" of therapy often happens between sessions, so in addition to listening to clients with empathy, I also encourage clients to practice skills and strategies throughout their week.
My Experience
I have worked with individuals, couples, and families in person and via telehealth in outpatient settings, community-based settings, and residential settings. I have experience collaborating with schools to create IEPs and 504 plans with appropriate educational accommodations for children and teens taking into account mental health. Recently, I participated in the development of a new adolescent residential treatment program. I created and implemented adolescent family services, including parent workshops and education, multi-family groups, and parent support programming. I have specific training and experience working with lesbian, gay, bisexual, trans, queer, etc. (LGBTQ+) clients and families, as well as BIPOC clients and families.
Academic Training
M.S., Marriage and Family Therapy
Valdosta State University
B.A., Psychology with a minor in Sociology
Valdosta State University